Latest news from Cornwall's creatives
If your business or organisation has any related press releases, or you have any worthy news items that you wish to be publicised here, just use our news submission form and tell us all about it.
Space available to rent in art and craft gallery
A rare opportunity to be part of a gallery without the gallery taking 50% of your sales.
Beautiful old cow shed turned into lovely and light airy Gallery in the heart of Perranuthnoe village. Space available to rent all year around. Cost will change depending on amount of artists/crafters involved and space used.
At the moment its about £60- £100 a month. I would like members to work a day a week if they can, or once every 2 weeks. I'm particularly interested in people making ceramics, fused glass, felted work, wood turning or carving.
We already have photography, painting and jewellery but am willing to see other artists/jewellers work as can be very different from one another and maybe not create unnecessary competition.
Visit our Facebook page TheGalleryOfClareMason/
Please call me for more details. Clare Mason 07957448880 Gallery 01736 448411.

The Finishing Touch Gallery, Lynfield Farm Studios, Perran Lane, Perranuthnoe, Cornwall TR20 9NZ
Individual art and design portfolio and careers advice
At Aspire Arts in Falmouth, we offer individual art and design portfolio and careers advice. We envisage that you will bring your portfolio to us for this session, or send an online folder of your work.
The benefit of our individual Portfolio Advice is:
* We get you interview ready
* We enable you to feel organised and focussed
* We can help with diagnosing your specialist area
* We are highly experienced Art & Design Educators
Our Portfolio Advice session includes:
* One to One portfolio discussion.
* Discussion around the nature, content and focus of your work. 
* Consideration of the art & design processes employed in work and how this relates to application(s). 
* Encouraging reflection upon working process and idea development as an important element in building
a folder.
* The most effective way to present a portfolio for an interview.


* Advice on creating a digital portfolio.
The importance of selecting and ordering work, to best show off your skills.
* Advice sheet.

What you will need to bring :
* Sketchbooks, drawings books and journals. 
* Course work including preparatory studies.
* Any other work that you have made in addition to coursework .
* 3D work if transportable, otherwise photographs. 
* Photography / film work. 
* Garments, Costume, Samples. 
* Drawings / evidence of observation & reflection.
* The questionnaire supplied by us.


Costs
1:1 Portfolio Session 1.5 hour £65.00
1:1 Portfolio / Individual Careers Advice Session 2 hours £85.00
 1:1 Portfolio/Individual Careers Advice Session 3 hours £125.00
. Follow up sessions available at £45.00 per hour.
Contact by email on hello@aspirearts.co.uk or visit our web site www.aspirearts.education for more information.
CACD blog interview for Hand on Art
I stumbled onto the Cornwall Arts and Crafts Directory (CACD) the other day. It appeared on the first page of my Google search for 'Cornwall art' and I was intrigued to find out more.
I'm always inspired to see people reaching out and pulling together a community - to be able to do this successfully you need to be visible - and this website is.
I immediately sent a request to join the directory. I received a very quick and friendly response and my listing for .my business Hand on Art.
However following on from this I wanted to find out more about the owner; what was the thinking behind the website, how and why does it exist? Below is an insight into the creator and owner of Cornwall Arts and Crafts Directory; Jayne!
You can see the interview now on my Hand on Art blog.
Free entry to Penlee Gallery for local residents
A new scheme at Penlee House Gallery and Museum will extend free entry from Saturdays to throughout the week for local residents. The highly acclaimed gallery, which is owned and operated by Penzance Town Council, was nominated as the sixth best 'hidden treasure' in a national Sunday newspaper poll and has a world famous collection of paintings by the Newlyn School artists.
The Penzance Pass scheme is aimed at residents of Penzance, Newlyn and Mousehole who already support the running of the gallery through payment of the local precept. Anyone living within this area can collect their free Penzance Pass card from Penlee House Gallery and Museum or the Town Clerk's Offices on Alverton Street, providing they bring proof of their address with them.
Director of Penlee Louise Connell says, 'The galleries get very crowded on Saturdays, so this scheme gives local people the chance to visit for free during the week when it's quieter, or just pop in for short visits whenever they like. We are hoping to see many more local people of all ages visiting Penlee as a result of the launch of the Penzance Pass.'
The standard entry price for visitors not qualifying for a Penzance Pass is £4.50 or £3.00 concessions, including 60 plus. Children under 18 are free. Please note that Saturdays will no longer offer free admission for non-local residents. Visitors from outside the local area can still gain free admission if they join the Friends of Penlee House for an annual membership fee of £14 a year, or for £21 for two people living at the same address.
Latest updates
Latest updates to the Cornwall Arts and Crafts Directory (CACD)
Workshops 20 Jun | Craft fairs 18 Jun | Cornish artists 17 Jun | Performance art 15 Jun | Art exhibitions 13 Jun | Music listings 11 Jun | Members on Facebook 11 Jun | Training providers 11 Jun | Web designers 1 Jun | Art galleries 29 May | Clubs and groups 29 May | Latest news 24 May | Jewellery 30 Apr | Upcycled crafts 30 Apr | Members on Twitter 30 Apr | Musicians and bands 26 Apr | Hellandbridge Pottery 25 Apr | Services 24 Apr | Textiles 17 Apr | Testimonials 17 Mar |
New Etsy shop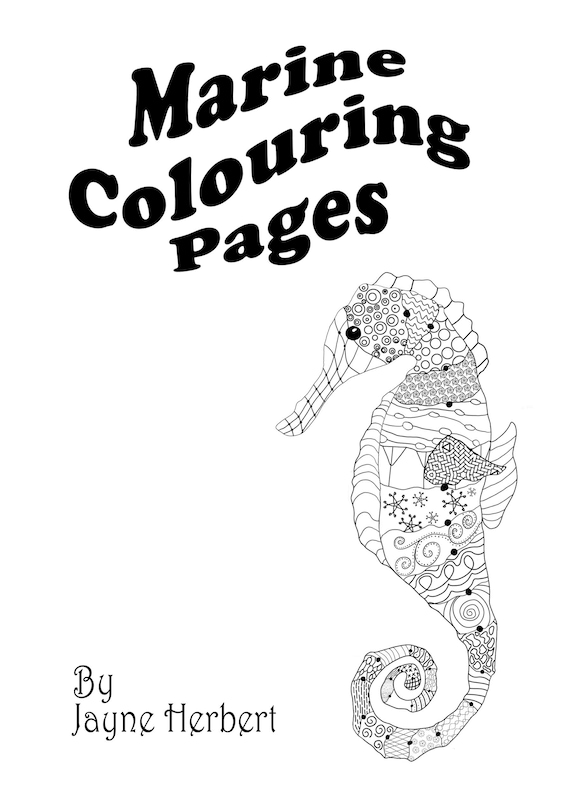 I've recently launched my first Etsy shop at www.etsy.com/shop/jayneherbertart
I'm just selling downloadable products there at the moment, including a marine printable colouring book, some 2018/19 greyhound calendars and planners plus a selection of pretty background papers for you to be creative with.
Please do visit and let me know what you think.
I'm also now selling the printed colouring books at Treasure, a wonderful little craft and vintage shop in Penzance, along with a selction of home printed and original note books and some original acrylic pours.
Jayne - www.jayne-herbert.co.uk/jzh-art
Spaces available at St Ives weekly art and craft fayre
Spaces are now available at St Ives weekly art and craft fayre Fri- Mon .
Our gallery and boutique standard craft fayre set in lovely light and airy space near Porthgwidden car park and beach in St.Ives. Open Friday, Saturday, Sunday and Monday 10-5pm.
I already have art, jewellery, paintings, soft furnishings, knitted baby clothes and hats with mitts, some wooden bowls and small selection of ceramics and fused glass. I'm looking for more ceramics, glass art, wood work, silkscreen printing scarves/textiles/felting and anything else different and handmade in Cornwall. Please do not apply if you make jewellery/art or photography.
I provide a 6ft x 2ft table and chairs and electric point if needed. Cost is £15 per day with slight reduction if you book more than 2 days in advance
Please contact me via email and include photos of your work for consideration Booking is essential.
Many Thanks Clare Mason thefinishingtouchgallery@gmail.com 07957 448880
Warning - fake invoices
It has come to my attention that someone is sending fake invoices to people with listings on CACD.
I now run the Cornwall Arts and Crafts Directory (CACD) purley as a hobby, and do not charge anyone. So if you have recieved such an email please delete it.
Thank you
Jayne
Lucy Reynolds' prints now at Toe in the Water Gallery
A selection of art prints by Lucy Reynolds are now available at Toe in the Water Gallery in Fowey - www.toeinthewatergallery.com.
Toe in the Water hosts a range of artwork by local artists including digital paintings by owner Max Harrower and ceramics by Nicky Bowler. The gallery is now open for the season Mon-Sat 10am-5pm at 10 Lostwithiel Street, Fowey, Cornwall PL23 1BD.
International export support and advice
The Department of International Trade, South West is curreuntly working with regional artists and creatives to ensure an international strategy and plan.
This support includes workshops and 1:1 support from Intellectual property to Digital Advice and eCommerce advice.
If you are looking to go onto a eMarketplace or selling on Etsy or other platforms and want to maximise international business then contact Dawn Musgrave for further information.
Wedding Stationery Launch
Cornwall-based illustrator Lucy Reynolds has launched two brand new ranges of illustrated wedding stationery.
The ranges include personalised save the date postcards and magnets, invitations, order of service cards and table numbers as well as bride and bride and groom and groom options.
Please leave a note with any order letting me know the names and date you would like printing on the front of the cards and any text you would like to be printed inside.

Browse the ranges or place an order online at: folksy.com/shops/LDRIllustration/collections/271014-wedding-stationery

Newest members