Arts and crafts courses, workshops and classes in Cornwall
There lots of arts and crafts courses, workshops and classes going on in Cornwall. Drawing and painting classes are hugely popular. There are currently 5 listed in this section.

Please note that Cornwall Arts and Crafts Directory (CACD) do not organise any events ourselves, we publish event details for other local organisers, in good faith, but no responsibility can be taken for errors, event cancellations etc. Many of the organisers include contact details and you should always check directly with organisers for confirmation.


If you would like to request inclusion of your event please complete our
event listing request form
.
All event categories:
Art exhibitions
*
Craft fairs
*
Workshops, classes and courses
*
Music
*
Theatre and performance arts
*
Recently added events
*
All events
- Other related pages:
Clubs, groups and organisations
*
Training Providers
Life Drawing Sessions
Every Wednesday evening
Newlyn School of Art offers exciting Wednesday evening Life Drawing Sessions taught by many well known artists on rotation including; Neil Pinkett, Paul Wadsworth, Jason Walker, Jesse Leroy Smith, Lisa Wright, Sam Bassett, Mark Surridge, Kate Walters, Gareth Edwards, Michael Broughton, Marie-Claire Hammon and Maggie O'Brien. Wednesdays; arrive at 6.50 for a 7pm start. Ends at 9pm. £13 for the two hour session including any painting materials if used. Break for complimentary tea or coffee at 8pm.
To avoid disappointment please book a few days in advance of the sessions to make sure you have secured a place. Advance booking only please.

For more information please see our website at www.newlynartschool.co.uk or call 01736 365557.

Newlyn School of Art, The Old Board School, Chywoone Hill, Newlyn, Penzance, Cornwall TR18 5AW
Beginners Watercolour (4 week course)
Monday, 15th January 2018 until Monday, 5th February 2018
This course is designed for people new to painting with watercolour. Over 4 weeks you will pick up many skills and techniques to get you really started. Learn to mix colour, . use washes, achieve different techniques and textures, preparing your paper and much more.
Week 1 - How to make a 'Wash' - painting skies and landscapes - plus introduction to basic tools and brushes.
Week 2 - Textures and techniques - tips and ideas including wax resist, salt wash, lifting, scratching, brush work and more - to create fruit and plants.
Week 3 - Introduction to Colour Mixing - A look at the 12 part colour wheel and how get the colour you want every time.
Week 4 - Pen and Wash techniques create your own town or landscape.
£40 for 4 weeks, all materials included.
Mon 15th/22nd/29th Jan 5th Feb
Beginners Watercolour 4 week course 14:00 - 16:00
Barnoon Workshop, Clodgy View West, St Ives, Cornwall TR26 1JG
www.barnoonworkshop.co.uk
Vision Board Workshop
Saturday, 20th January 2018
Manifest your goals for the year ahead, by creating a Vision Board. Using powerful visualisation techniques, combined with exercises and discussion - identify and clarify your life goals - from health and fitness, to relationships and career.. We will look at how to set realistic and achievable outcomes, break these down into actions and consider obstacles.
Once aims have been clarified, choose one of your goals for the year ahead, and use this as a subject for your collage, or vision board. With help on hand from Tutor Zoe Eaton, select images and words from magazines, combined with mixed media techniques to create a beautiful image..
Your finished vision board works by 'fixing' and reinforcing your aims, whilst subconsciously informing your future decisions and actions to help realise your goals. Some research suggests that when you visualise an action, you stimulate the same brain regions as when you actually perform that action. It really can work.
There are two dates to choose from, price £10 inc materials and herbal tea. To book please message us - places are limited.
10am- 12.30 pm
Barnoon Workshop, Clodgy View West, St Ives, Cornwall TR26 1JG
www.barnoonworkshop.co.uk
Wesley Rock - Art Group (Penzance)
Monday, 22nd January 2018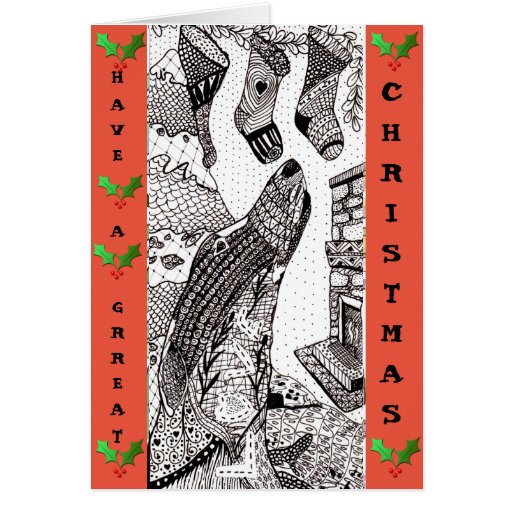 The use of all types of media is encouraged with participants bringing their own favourite materials and others, such as charcoal, acrylics and pastels made available from group funds.
Many of our works are published on our web site for all to see. Everyone is welcome to come and view our work, or better still join us for an afternoon session.
Visit the Wesley Rock Art Group web site to see some of our latest creations and for more information.

Norma meeting time is Monday 1.30pm until 3.00pm at our new venue St Thomas, Church Road, Heamoor, Penzance, Cornwall TR18 3JJ
wesley-rock-art-group.cacd.co.uk
Sketchbooks for Beginners
Monday, 22nd January 2018
Sketching for Beginners is a weekly class giving practical exercises to develop sketching skills and explore colour, texture, writing and the art of ideas.
Friendly and fun.
Outside weather permitting.
Bring pencil, rubber and small A5/A4 sketchbook.
Pastels/charcoal etc. optional.
10am till 12pm every Monday during term time.
Penlee Coach House, Penlee Gallery, Penlee Park, Penzance, Cornwall TR18
www.outofplace.org.uk
Views of St Ives - drawing and painting day
Sunday, 28th January 2018
Spend the day with us being creative and capture your view of St Ives. This drawing and painting day is designed for you to have plenty of help you with drawing and painting in acrylics.
For the first part of the session we can go out and do some sketches and the aim is to complete a finished painting on canvas by the end of the day.
11:00 - 16:00
Feel free to bring a packed lunch for the mid session break. All materials included although feel free to bring your own too. Adults £45 Children £25
Barnoon Workshop, Clodgy View West, St Ives, Cornwall TR26 1JG
www.barnoonworkshop.co.uk
Up-cycled Jewellery Workshop
Thursday, 1st February 2018
Join us for a creative evening and make something fabulous from my sparkly stash of beads. All materials are provided and if you have your own precious treasures bring them along to turn into something amazing.
Suitable for all ages and abilities. No previous experience needed - just a willingness to chill out, have fun and maybe make some new friends along the way.
NB - this can lead to a life-long obsession with scouring charity shops for beautiful things to turn into wearable art but I accept no responsibility if this happens or you change your shopping habits accordingly - also a great way to make totally unique presents for friends and family (although you will probably decide to keep everything you make).
£15 first workshop and then £10 if you come back for more fun with us.
Visit our Facebook events page
Palacio Lounge, The Moor, Falmouth, Cornwall TR11 3QA
lynnespeakewearableart@gmail.com
www.lynnespeake.com
Instagram Workshop with @kistography
Friday, 2nd February 2018
A three hour evening workshop exploring the popular social media, Instagram.
Whether you are a business or a social user, this workshop will cover all the aspects of the platform, from styling to building a following.
The Workshop is aimed at those who have a basic understanding of Instagram.
Overview
What is Instagram
Why should you use Instagram?
Creating a compelling profile
Optimisation, so others can find & engage with you easily
What to post and when
Hashtags
Building an audience
Understanding the Instagram Algorithm
Visit our Facebook events page
RNLI Looe Lifeboat Station ,Church End, Looe, Cornwall PL13 1AH
kim.stone@kistography.co.uk
www.kistography.co.uk/workshop-cornwall
Traditional Woodblock Printing
Monday, 12th February 2018
Traditional Woodblock Printing with Adrian Holmes.
Join printmaker Adrian Holmes for a print workshop in the wonderful art of Japanese woodblock printing. Traditional Japanese woodblock printing is a beautiful meditative print process using watercolours and rice paste. Green and environmental friendly it uses non-toxic materials to create rich organic colourful prints. Enjoy this opportunity to learn in a relaxed and enjoyable atmosphere and create a beautiful finished woodblock print.
All abilities very welcome.
Monday 12th February 2018, 10am - 4pm
Visit event web page on the Truro Arts Company web site for more information.
Truro Arts Company, 26 River Street, Truro, Cornwall TR1 2SJ
www.truroartscompany.co.uk
Bejewelling History - Creating mixed media jewellery with Cornish Archives
Monday, 19th February 2018
Join local jewellery designer, Amanda Crago and learn how to create mixed media jewellery using images from the archives at Cornwall Records Office.
By using image transfer and decoupage techniques learn to transfer historic images onto pendants and a ring, plus get an exclusive tour of the archives themselves.
Cost is £10 and includes materials, please bring your own lunch.
10am - 4pm.
Places are limited - please phone to book on 01872 323127.
Visit our Facebook events page
Cornwall Records Office, Old County Hall, Truro, Cornwall TR1 3AY
chphillips@cornwall.gov.uk
www.cornwall.gov.uk/community-and-living/records-archives-and-cornish-studies/learning/whats-on/
Bringing Landscapes to Life
Monday, 26th February 2018
Andrew Tozer – Bringing Landscapes to Life
Spend the day learning how to capture the essence of Cornwall's dramatic and ever-changing coast line. Be inspired by Andrews's impressionistic style and carefully selected colour palette whilst bringing your painting to life. Andrew incorporates fantastic use of light and depth into his paintings - be prepared to surprise yourself and come away feeling fully inspired.
Andrew Tozer is one of the leading contemporary painters whose work resonates impressionism. He is a well-known Cornish artist and has work in galleries throughout the county. Andrew paints en plein air which he believes creates authenticity and a vibrant sense of movement within his work.
Monday 26th February 2018, 10am - 4pm
Visit event web page on the Truro Arts Company web site for more information.
Truro Arts Company, 26 River Street, Truro, Cornwall TR1 2SJ
www.truroartscompany.co.uk
Figurative sculpture
Monday, 12th March 2018
Learn how to build a realistic figurative sculpture of the human form. You will construct an armature using technical measuring methods, develop an understanding of the architecture of the anatomy and learn how to define the details of muscles.
Sara Ross moved to Cornwall 5 years ago to concentrate on her own creative work after many years in London working as a sculptor and painter in the film industry. She worked on films such as Charlie and the Chocolate Factory and The Da Vinci Code.
Monday 12th March 2018, 10am - 4pm
Visit event web page on the Truro Arts Company web site for more information.
Truro Arts Company, 26 River Street, Truro, Cornwall TR1 2SJ
www.truroartscompany.co.uk
Silk screen printing and surface design
Monday, 26th March 2018
Claire Armitage – Silk screen printing and surface design
This workshop will introduce participants to surface design, textiles and silk screen printing, exploring design processes such as repeat print and colour separation.
Claire's award-winning textile collections are exhibited nationally and comprise a range of luxurious silk scarves, garments and accessories. Claire has also worked as a freelance costume designer for nearly a decade and is
a lecturer at Falmouth University. In 2012 Claire won the British Craft Trade Fair award for Excellence and recently designed a textile collection for National Trust Scotland.
Monday 26th March 2018, 10am - 4pm
Visit event web page on the Truro Arts Company web site for more information.
Truro Arts Company, 26 River Street, Truro, Cornwall TR1 2SJ
www.truroartscompany.co.uk
Illustration Masterclass
Monday, 9th April 2018
Caroline Pedler - Illustration Masterclass
Join published author Caroline Pedler in this illustration masterclass. She'll show you how to get a project going, guiding you through creating a narrative, producing thumbnail artwork and ultimately a complete book.
Caroline is a Cornish illustrator, fine artist and lecturer. As well as exhibiting her fine art work throughout Cornwall she has illustrated and published over 50 books which have been translated into 23 different languages worldwide.
onday 9th April 2018, 10am - 4pm
Visit event web page on the Truro Arts Company web site for more information.
Truro Arts Company, 26 River Street, Truro, Cornwall TR1 2SJ
www.truroartscompany.co.uk
Paint the City!
Monday, 16th April 2018
Paint the City with Lizzie Black.
Weather permitting, you will work out on location gathering sketches and ideas before heading back to produce an oil painting that reflects your personal response to Truro. Lizzie will help you build your observational skills, guide you in colour selecting and mixing, share her techniques and help you develop your own style.
Lizzie Black is a Cornish landscape painter and paints en plein air. She has a BA Hons in Fine Art and is an experienced Arts Facilitator. Her work can be found in galleries throughout West Cornwall.
A selection of materials are required to be brought along with you for the workshop, they are as follows:
A range of canvas boards or heavy watercolour paper.
Monday 16th April 2018, 10am - 4pm
Visit event web page on the Truro Arts Company web site for more information.
Truro Arts Company, 26 River Street, Truro, Cornwall TR1 2SJ
www.truroartscompany.co.uk